When it comes to marketing, building trust with your audience is crucial. Customers are more likely to buy from brands they trust, and one of the best ways to build trust is through good content.
So, what exactly is good content?
In short, it's content that provides value to your audience. This can take many forms, including blog posts, social media updates, videos, and more. The key is to create content that your audience will find interesting, informative, or entertaining.
One of the benefits of creating good content is that it can help position your brand as an authority in your industry. By sharing your knowledge and expertise, you can establish yourself as a thought leader and build credibility with your audience.
Another benefit of good content is that it can help you attract more customers. When people find your content helpful or engaging, they're more likely to share it with their own networks. This can help you reach new audiences and expand your reach.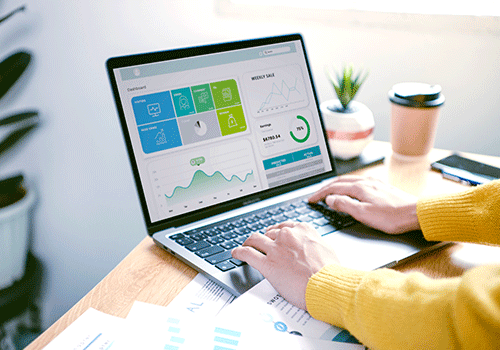 But creating good content isn't just about attracting new customers. It's also about retaining the ones you already have. By consistently providing value to your existing customers, you can build a stronger relationship with them and encourage repeat business.
Of course, creating good content is easier said than done. It takes time, effort, and creativity to produce content that stands out in today's crowded digital landscape.
Here are a few tips to help you get started:
Know your audience. Before you start creating content, make sure you have a clear understanding of who your target audience is. What are their pain points? What questions do they have? What kind of content do they enjoy consuming? The more you know about your audience, the better you can tailor your content to their needs.

Provide value. As mentioned earlier, good content provides value to your audience. This can come in many forms, such as helpful tips, informative articles, or entertaining videos. The key is to create content that your audience will find useful or engaging.

Be consistent. Consistency is key when it comes to content marketing. You don't have to post every day, but you should aim to create and share content on a regular basis. This helps keep your brand top-of-mind with your audience and shows that you're committed to providing value over the long-term.

Use a variety of formats. Don't be afraid to mix things up when it comes to content formats. Some people prefer reading blog posts, while others prefer watching videos or listening to podcasts. By using a variety of formats, you can reach a wider audience and keep your content fresh and engaging.

Measure your results. Finally, it's important to track the success of your content marketing efforts. Use tools like Google Analytics to see which pieces of content are resonating with your audience and adjust your strategy accordingly.
In conclusion, good content is essential for building trust with your audience and attracting more customers. By providing value, establishing yourself as an authority, and engaging your audience, you can create content that sets your brand apart and drives business results.
So, take the time to develop a solid content strategy and start creating content that connects with your audience today.