Tools to Win at Best Influencer Marketing
In today's digital age, using influencers to promote your brand has become one of the most effective ways to reach a wider audience.
However, running an influencer marketing campaign can be overwhelming, especially if you're new to the game.
Luckily, there are many helpful tools available to make your influencer marketing journey easier.
In this article, we'll explore some of the best tools you can use to win at influencer marketing.
Research Tools
Before launching any influencer marketing campaign, you need to conduct research to identify the right influencers for your brand.
Social listening tools such as Hootsuite, Sprout Social, and Brandwatch can help you monitor social media conversations and identify popular topics, relevant hashtags, and potential influencers.
Influencer discovery tools such as BuzzSumo, Followerwonk, and Traackr can help you find and evaluate potential influencers based on their followers, engagement rate, and relevance to your brand. Analytics and reporting tools such as Google Analytics, Iconosquare, and Later can help you track your campaign's performance and measure your ROI.
Campaign Management Tools
Once you've identified the right influencers, you need to manage your campaign effectively to ensure its success.
Project management tools such as Trello, Asana, and Monday.com can help you keep track of your campaign's progress, deadlines, and milestones. Communication tools such as Slack, Zoom, and Skype can help you collaborate with your team and communicate with your influencers.
Influencer relationship management tools such as Grin, Upfluence, and Influencer.co can help you manage your relationships with your influencers, including contract negotiation, payment, and content approval.
Content Creation Tools
To create compelling content that resonates with your target audience, you need the right tools. Graphic design tools such as Canva, Adobe Photoshop, and InDesign can help you create stunning visuals for your social media posts and stories.
Video editing tools such as Adobe Premiere Pro, Final Cut Pro, and iMovie can help you create engaging video content for your YouTube channel and Instagram Reels.
Content collaboration tools such as Google Docs, Dropbox, and Box can help you collaborate with your team and your influencers on content creation and approval.
Performance Tracking Tools
To measure the success of your influencer marketing campaigns, you need to track your performance metrics. Conversion tracking tools such as Google Ads, Facebook Ads, and Amazon Advertising can help you track your conversions and revenue from your campaigns.
ROI tracking tools such as Mention, Brand24, and Socialbakers can help you measure your ROI and compare your performance with your competitors.
Sentiment analysis tools such as Brandwatch, Talkwalker, and NetBase can help you monitor and analyze your brand's reputation and sentiment on social media.
Tools Exclusively for Influencer Marketing
This all-in-one platform allows you to easily find and manage influencers for your brand. You can search for influencers based on a variety of criteria, create campaigns, and track their performance.
Another great platform for influencer marketing, TapInfluence helps you find influencers in your niche, manage campaigns, track performance, and measure ROI.
This platform connects brands with influencers across a range of social media platforms. With Influencer.co, you can find influencers that align with your brand values and goals, manage campaigns, track engagement, and measure ROI.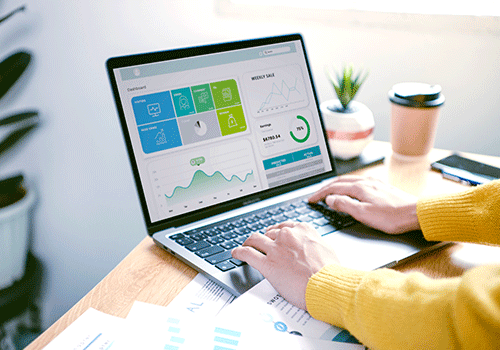 This tool helps you analyze the authenticity of influencers. With HypeAuditor, you can evaluate an influencer's engagement rate, follower growth, and other metrics to ensure that you're working with genuine influencers.
This influencer marketing platform helps you find and manage influencers based on location, interests, and engagement rates. The platform also includes features for managing campaigns, tracking performance, and measuring ROI.
While BuzzSumo is primarily a tool for content marketing, it can also be used for influencer marketing. You can use it to find influencers who are sharing content related to your brand or industry, and connect with them.
This social media monitoring tool can help you track mentions of your brand or industry on social media and identify potential influencers. The platform also includes tools for managing campaigns and tracking performance.
An all-in-one influencer marketing platform that helps you find, manage, and track influencers for your brand. You can discover influencers based on keywords, categories, and social networks, and create and manage campaigns.
This platform helps brands manage and scale their influencer marketing campaigns. You can search for influencers, manage influencer relationships, and track campaign performance all in one place.
An all-in-one influencer marketing tool that allows you to find, connect, and manage your influencer campaigns. You can automate your outreach process, track your campaign results, and manage your relationships with influencers.
In conclusion, influencer marketing can be a game-changer for your brand, and using these tools can make the process smoother and more efficient. Whether you're new to influencer marketing or looking to take your campaigns to the next level, these tools can help you save time and increase the ROI of your influencer marketing efforts.
Experiment with different tools and strategies to find the best fit for your brand. By leveraging the power of influencer marketing and using the right tools, you can take your brand to the next level and win the hearts of your audience.